THE CHASSIS
After the first years wobbles considerable effort was put into ensuring that a stable platform was ready for whatever power was available…. This entailed a stronger frame and stiffer forks and longer swing arm…. Geometry is basically std.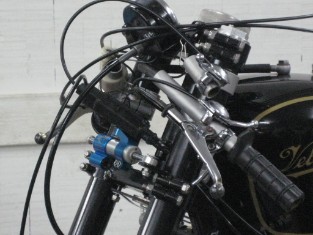 The most modern thing on the bike is the steering damper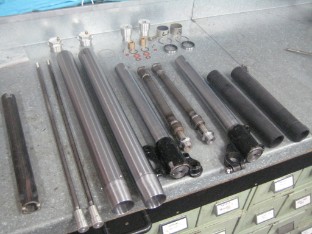 Upside down forks from 1949 !!!!! slightly reengineered Dowtys !!!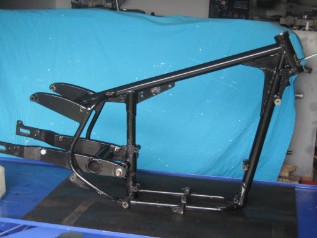 The new frame came from a damaged 350 MAC and was reinforced with a strong backbone and a 5 inch longer swing arm