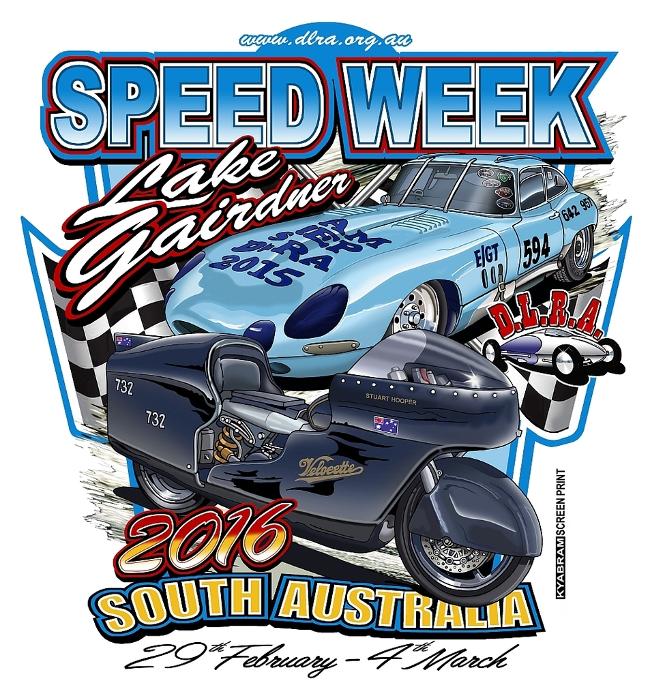 Well the 2016 Australian speed week is upon us and the Big Velo this year has gone through yet another evolution. Thanks to Jay Upton at Sprintex Superchargers it is now fitted with a twin screw blower and is entering a new phase in horsepower as the new supercharger is just getting into its stride where the old Roots was running out of puff.. The engine is actually the same unit as last year with only minor improvements, better piston oiling, different valve guide materials and yet another camshaft design.....Fitting the new supercharger was a very tight squeeze requiring relocating oil tanks a crossover shaft manifolding etc etc etc. Considerable dyno time has resulted in an engine that produces lots of power right up to its redline.

The engine is however short on pulling power at very low rpm and very sensitive to cylinder temps and fuel mix so hopefully I do not outsmart myself with the track tuning like I did last year.
As usual the body has been further developed with a lower fairing for the monster rear tyre and sightly longer overall. The front guard has been remodelled slightly to reduce drag and give a little more tyre clearance after it packed solid with salt last year... The exhaust is shorter to improve the weight distribution along with the tail assembly being lighter again to improve balance.... Also after last years 175 mph fire there is an on board fire extinguisher along with better insulation and fuel drains and vents.....new steering damper... ballast... new springs...new work platform etc etc.... all in all just another 1100 or 1200 man hours !
As you can see the DLRA has seen fit to honor the Velo this year on the poster for the 2016 event .... so please support the DLRA and buy some Tshirts or posters from them on line.