THE BIKE
After Keith's wife Colleen vetoed the use of their road bike as a salt racer, in late 2008 I purchased a beautiful restored road Viper/Venom from Gordon Harmon which became the basis for the record bike. The bike was stripped to the bare essentials and all the road equipment and standard engine was wrapped up and placed on the shelf for the future. The race engine was constructed in a few months and a basic period style fairing and seat rapidly glassed up with the help of my 80 year old neighbor.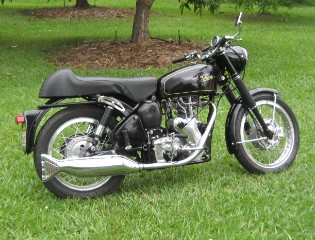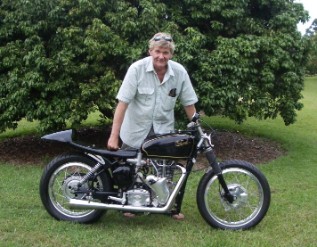 Keith with the finished bike in 2008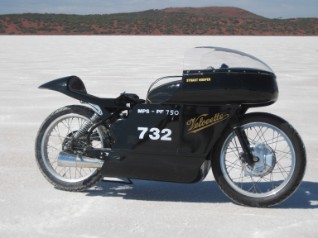 After handling issues in 2009 an old damaged MAC frame was rebuilt and strengthened and fitted with a longer swing arm and revised body for the 2010 event…. Still with the 2008 engine.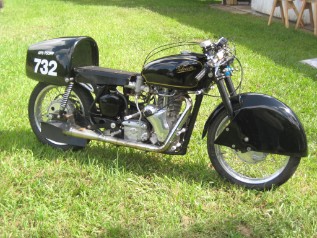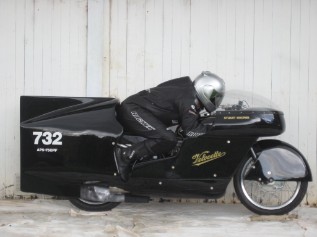 With the big tail... going fast standing still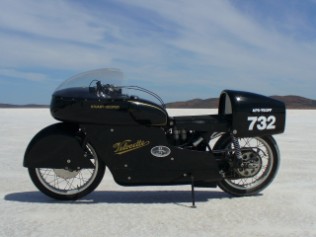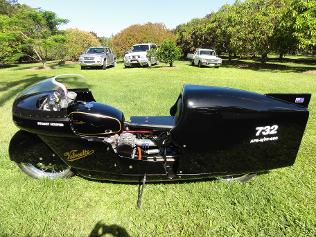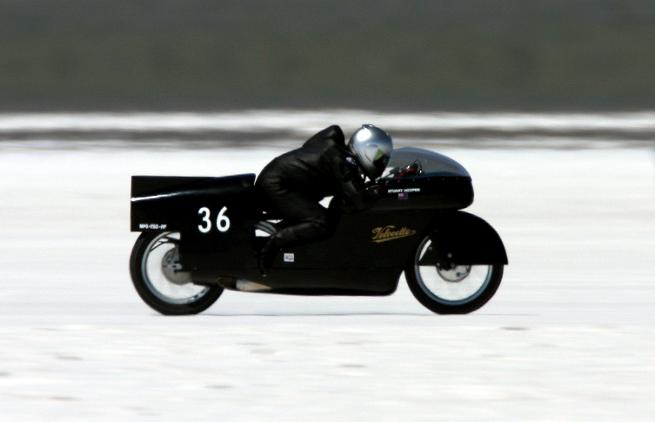 First start supercharged engine