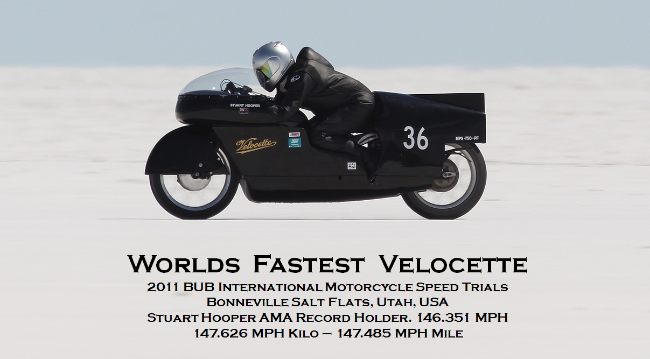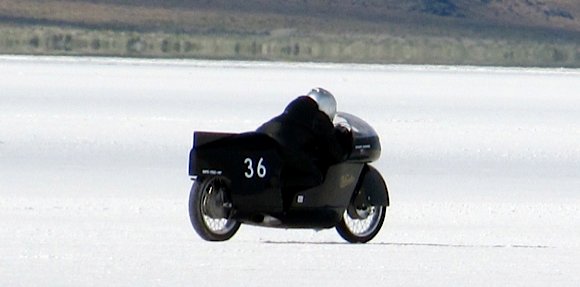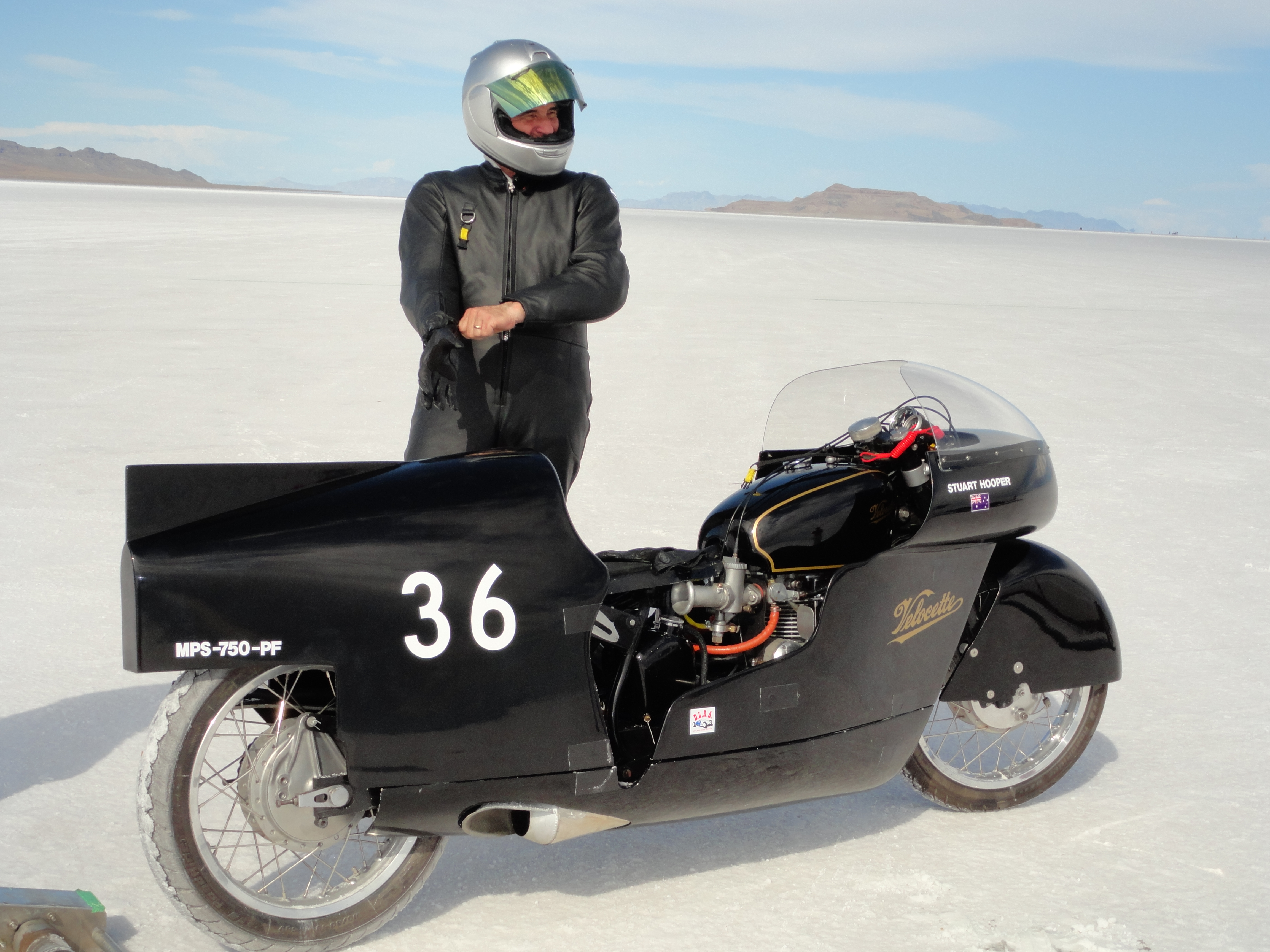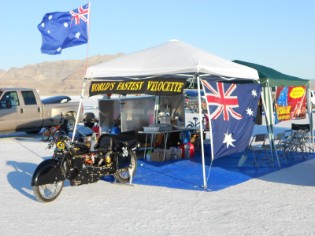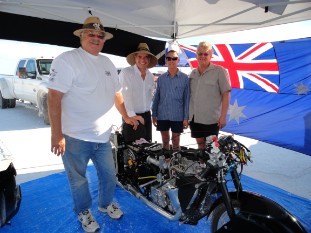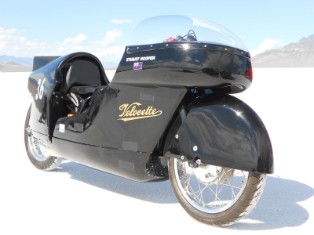 Update from Bonneville USA.

The "World's Fastest Velo" just got faster. It has now recorded 147.485 for the measured mile.
It is now one of the fastest ever British Single Cylinder Motorcycles.
What a week. The spectacle of Bonneville certainly lived up to any dreams or expectations that we had when we started this "Speed Adventure".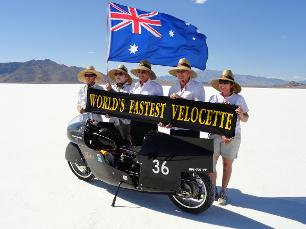 Our first meeting, "BUB" is over and Stuart came away with an AMA (American Motorcycle Association) Record of 146.xxx.
This was achieved on Monday when on his first run the Velo achieved 145.175 and then on the return run achieved 147.485. The record book will show the average of these two runs.
Stuart and the Velo went faster from the very first run.
The bike ran beautifully and kept on getting faster despite the heat which hovered at 100 degrees F each day.
We continued to make changes to gearing and fuel after the record runs but found the bike did not want to rev out like it had. After checking everything on the engine we could over the next 2 days and trying a few more runs, Stuart decided to call it quits for this meeting and pull the head off the motor for Tech Inspection to have the capacity measured. A requirement for claiming a record.
We then found we had a slight leak at the head gasket which had been the cause of our problem.
What's next!
Back to Salt Lake City where we will reassembly the head and refine a few things for the next meeting in a couple of weeks.
----------------------------------------------------------------------------------------------------------------------------------------------------------------------

World of speed update
After BUB it was necessary to reassemble the engine and build an extension for the tail to comply with rules for the forthcoming World of Speed meeting. The meeting itself was an example of how easy it is to lose ones way on the salt. After chasing various gremlins, misfiring etc etc, we got it sorted and finally managed a 147mph run with over 150mph exit speed, this in 18mph crosswinds !!!
Alas this was not to be backed up due to heavy rain washing the meeting out so it was pack up and back to Australia.... many many thanks to all those who helped whilst the USA.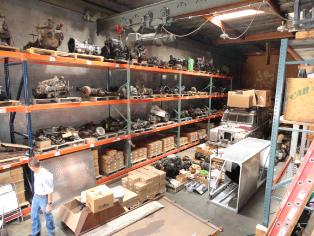 Bill's Landrover workshop ...our new home.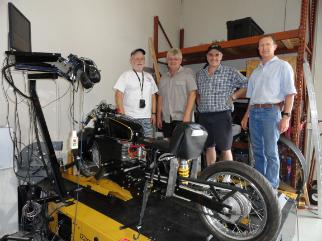 On Scott's dyno in Salt Lake City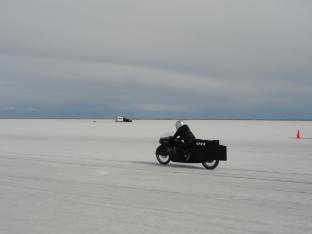 The extra tail for the different regs.