THE ENGINE
The engine was built as a one off with most parts custom made by myself or to my specifications…. It is currently 700cc with a 93 x 102mm bore and stroke a 1 ½" GP carb an old BTH TT magneto 14:1 compression ratio and runs on methanol with a small dash of Nitro… it will happily rev to 7,000rpm….. It is quite easy to alter the engine between 650 and 750 cc but 700 was chosen because I considered it the best compromise between reliability and power.
Horsepower…..enough…. as long as it doesn't try and escape!!!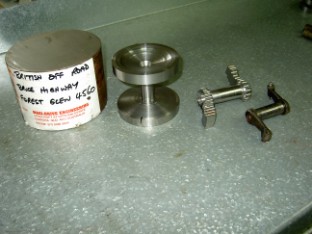 The hi lift rockers were whittled from a billet!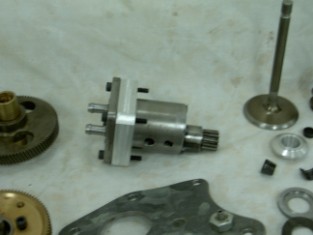 The oil pump has a third scavenge stage directly from the timing chest.
The head studs started life as foot long Allen bolts.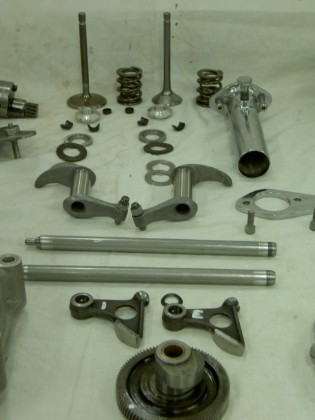 Pushrods are a massive ½" dia .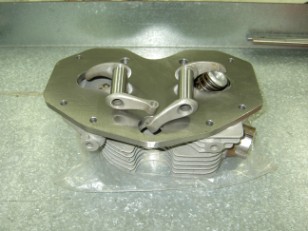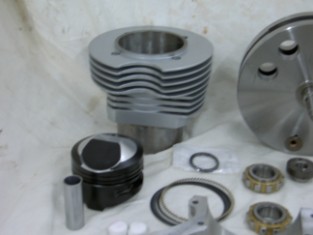 The barrel is machined from a solid hi tensile iron billet.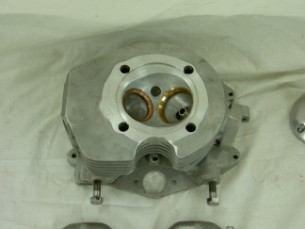 The repositioned valves are Titanium with a 2 inch inlet with Copper Beryllium seats.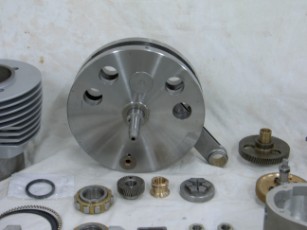 The crankshaft has a custom Carillo rod and Venolia piston.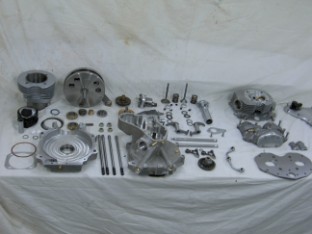 I think I know where it all goes!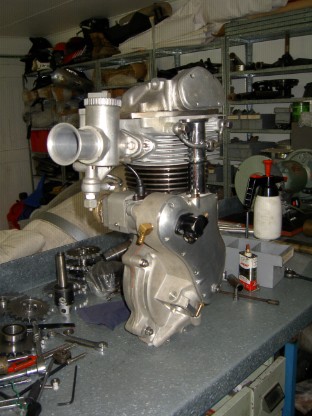 A Velo engine, an Amal GP, a megaphone exhaust........ what more could you want!!!