2012 update
2012 Has been a non event as far as racing goes unfortunately. The plan was to test new steering geometry and bodywork at Lake Gairdner in March, and then proceed with the new 650 engines ready for 2013 here in Australia and again for Bonneville in 2013 ....The March Lake Gairdner event however was cancelled due to rain and rescheduled for the end of May..... again the rain gremlins struck and there will be NO racing in Australia for 2012.
All has not been lost however as we have upgraded the dyno and undertaken some engine development and had the good fortune to be able to do some aero testing recently....... running a cramped heavy streamlined speed record bike with one single leading shoe brake on a road circuit can be somewhat exciting to say the least !!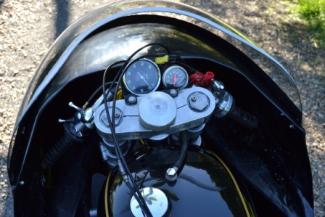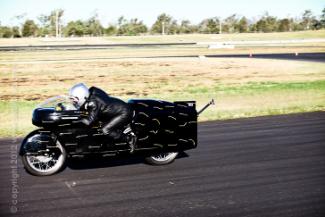 The proof is in the testing.... even the best ideas and biggest tails do not always work initially .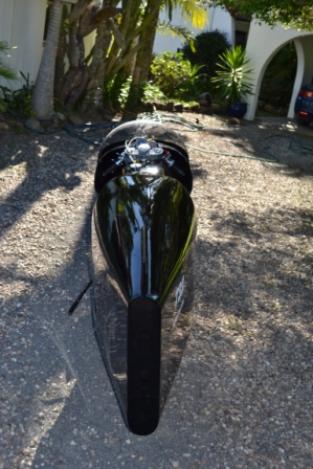 New tail for new regulations